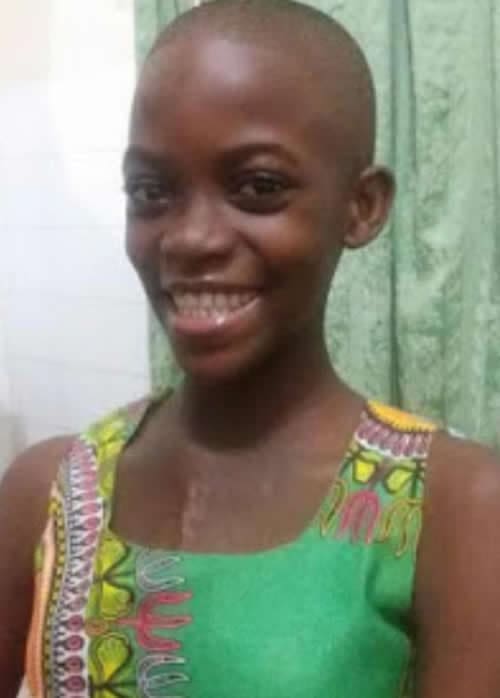 Alberta was diagnosed with a hole-in-the-heart in April 2016. She was born with the heart condition known as Tetralogy of Fallot. She required surgery to correct her heart condition and to prevent further deterioration of her health. She needed $14000 for the cost of her surgery.
She loves school and will not keep away despite her constant pain. School gives her something to look forward to, and a place of security and calmness.
Her mother is a head porter who carries fish at the beach for a fee and earns approximately £4-£10 a week.
Alberta is academically gifted and loves school. She attends school regularly in spite of her constant pain. School gives her much hope and she will not leave even when her condition is critical.
She is allowed to lie down in the staff common room and re-joins her class when she gets relief from her pain. She loves to sing and takes part in drama, though she is not able to stand for a long time and sometimes misses playing with her mates due to her health challenges.
She wants to be a mid-wife in future and loves taking care of babies.